I wrote a 700-page autobiography. I focused on mundane descriptions (events, people, places, objects, feelings). Then, I trained an artificial intelligence algorithm with this text. The algorithm generated new text, in which I looked for a more poetic version of my life. I cut up the sentences that made sense to me. I rearranged those sentences into poems. Then, I made paintings based on those sentences.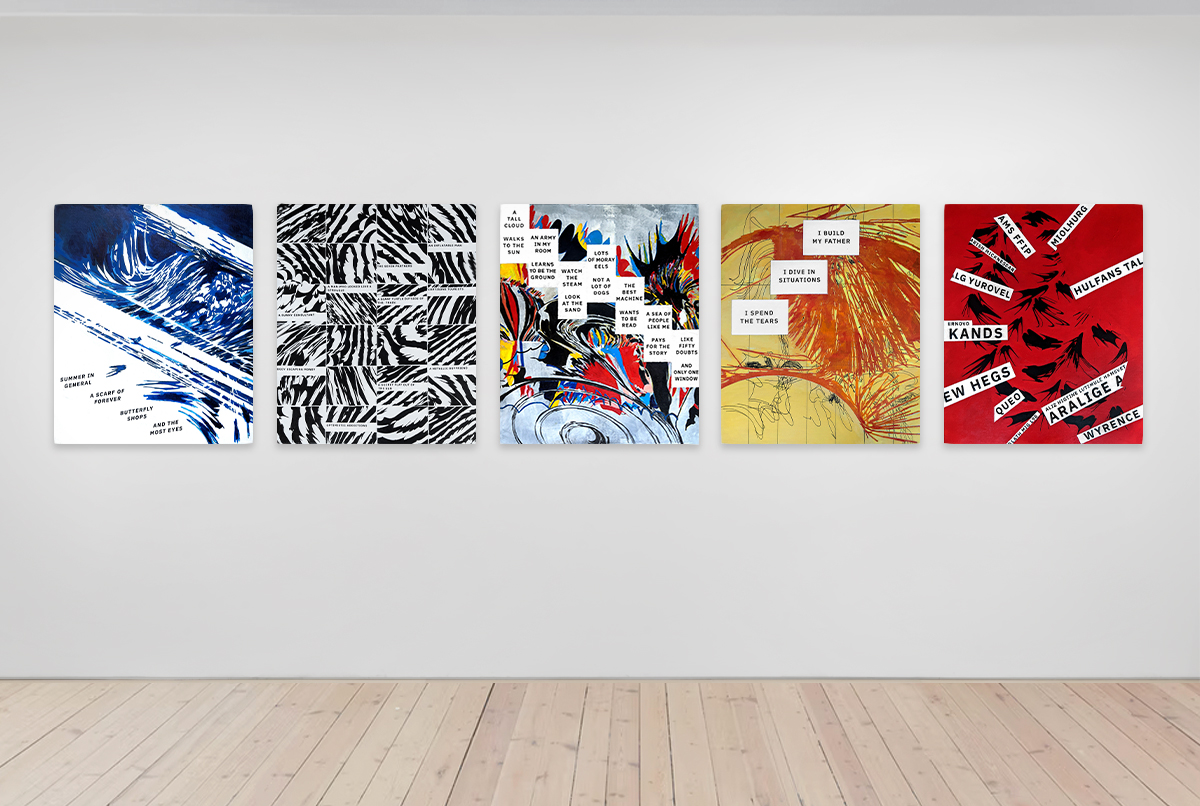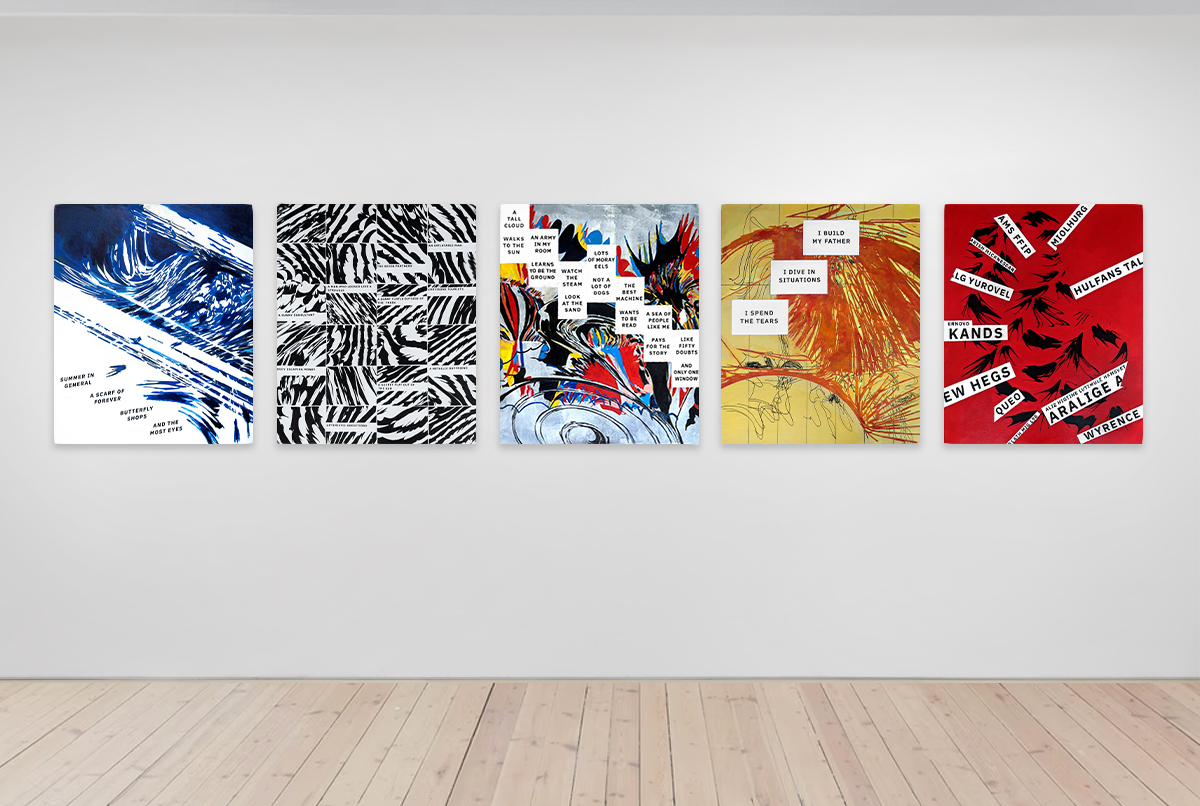 The original text is 700 Word pages (or 365,672 words, or 2MB), as model-training requires large datasets. Below is an extract of this input text.
My favorite video game was Mickey's Magical Quest. Mickey evolved in different worlds. In each world, Mickey wore a new costume. He was a magician, a fireman and even a Tyrol mountain man. The game started in a field of giant red tomatoes. I used to play Mickey Magical Quest all the time. Finishing the game was difficult, but I pulled it off. This was my grandest achievement in life. In the car, I told my dad about the different strategies I had. My main concern was to defeat the first boss, a purple caterpillar with a human face. This caterpillar scared and obsessed me. To beat monsters, you had to pick giant red tomatoes and flip them. The red tomatoes flew in the head of monsters. There were other strategies to defeat monsters, but this was the most efficient one. Mickey's magician costume was nice. It was also the costume Mickey wore on the video game's packaging. The fireman costume was not so nice. When in the mountain level, Mickey grabbed the feet of a gigantic bird. The gigantic bird transported Mickey to another places. In this other places, Mickey fought other big birds. The story ended in a castle, and Mickey was reunited with his dog. Nobody really cared about the end tough. 
It took me 200 hours to write. I filmed myself during the whole process. The video below is an accumulation of every time I turned the webcam on.
I generated new text with Max Woolf's implementation of Andrej Karpathy's char-rnn. The algorithm responded semi-predictably to my input, which felt like working with thunder. Below is an extract of the generated text.
The stage is surprising and annoying. The crowd being asked if you had to play Tintin with conversations. I am now perceived as divide. One of them were extremely there. She was clear that my age was full of smart and straight to your mother. You were in living in the morning. This antivation is in my mind. You are a poster with projects. I was much less into the house. I was happy and impressed. It was a child, but I didn't know eating obscure tastes. Some other family entertained people. The musician hornet loved me. I was not confident, by ruddy as a sledge. He made a good job, and slept in the administration. A master was a huge piece of furniture in a side produced pain. The landlord was one of the best sell class. However, I cannot refriend rely for a few months, in general, as he was in more about many cows. There is no endeavor. You are hung and dirty. My cousins would travel all your agendas. My cousin was also my teeth. The ones were moderately nice. I don't know where there is no esuntance at the time. I stayed with other people. I ate at this specific pride show. The roof was a problem. Later during the year they went miniatures us out on the garden. We ate all this way. I never went to the restaurant I'm pay and working. We spent the summer perfectly fascinated us.
I rearranged this generated text to write poems. I made paintings that display and illustrate those poems.
10x kiss, 2021
Acrylic on canvas
60 x 50 cm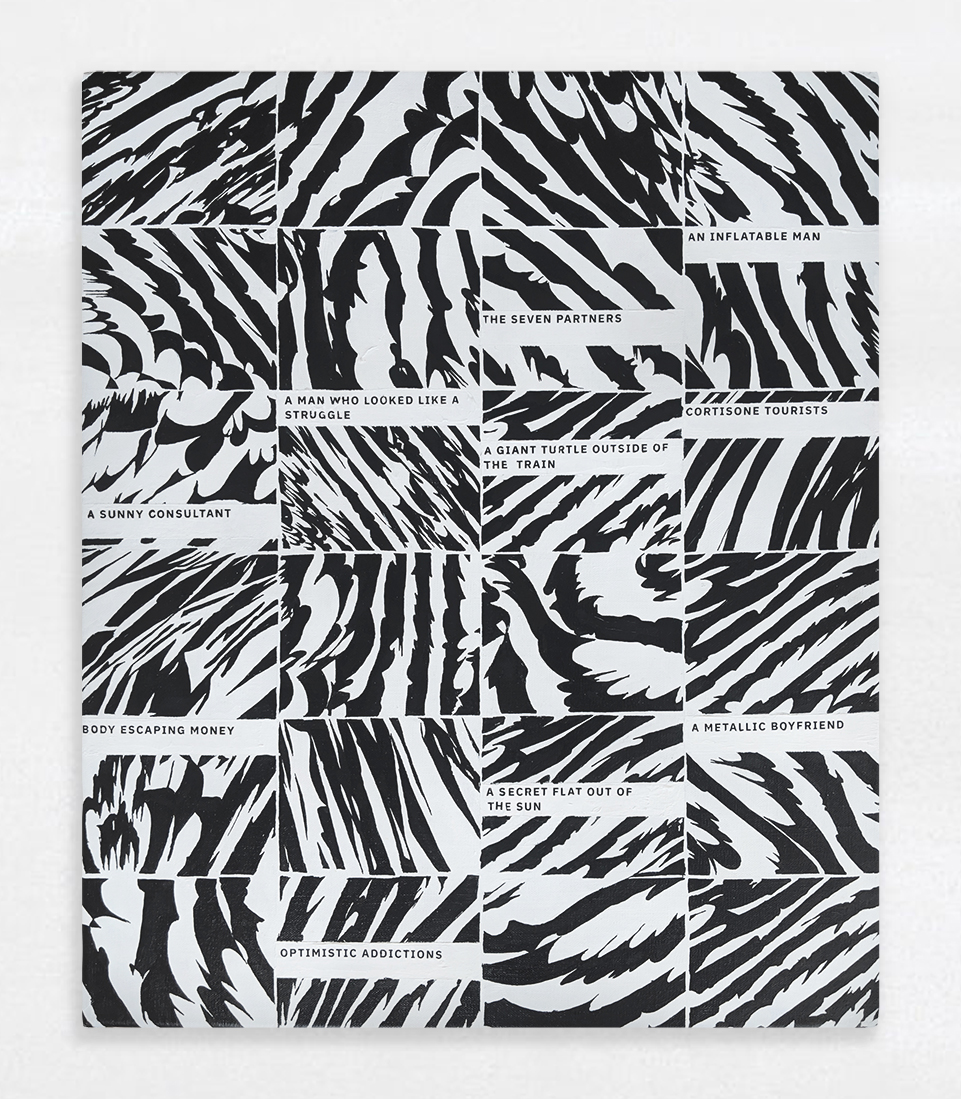 Wednesday, no surge pricing, 2021
Acrylic on canvas
60 x 50 cm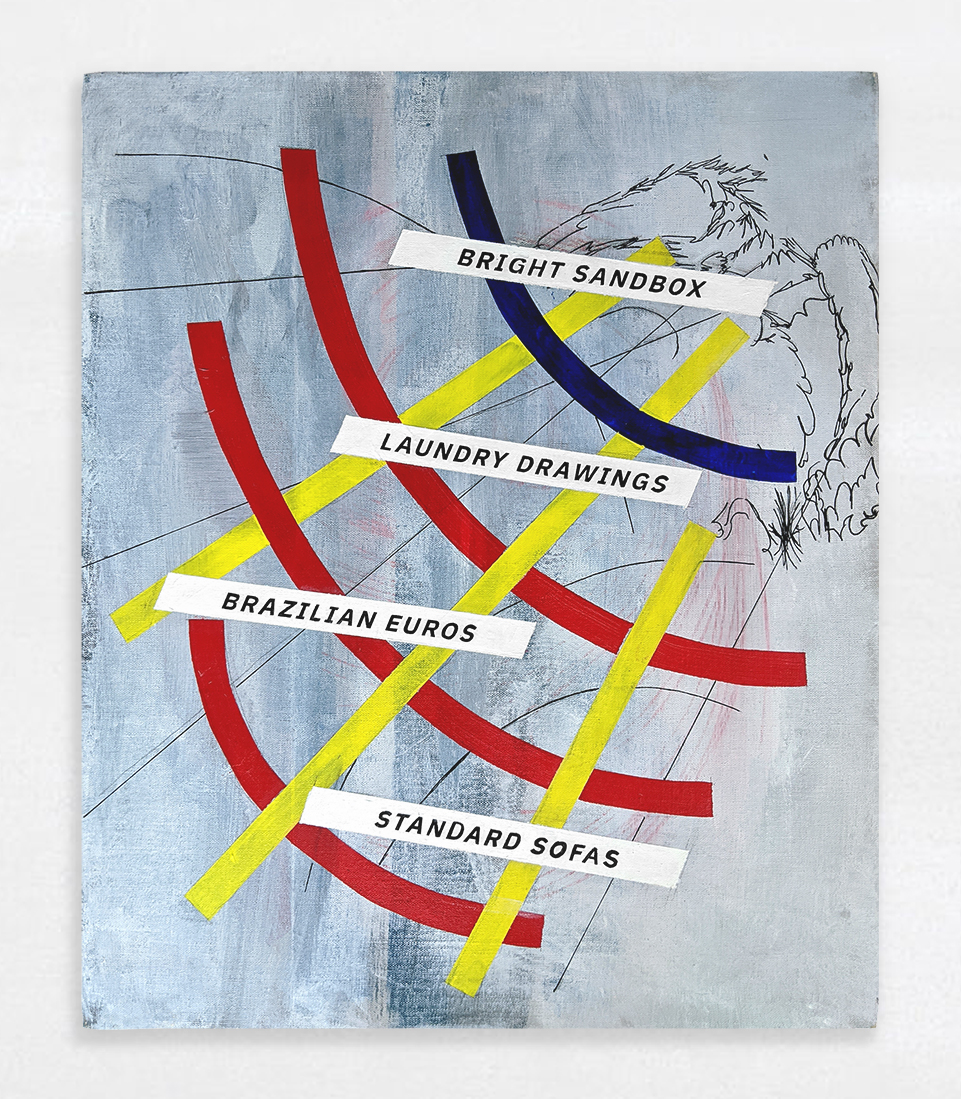 My mother playing a free-to-play puzzle game, 2021
Acrylic on canvas
60 x 50 cm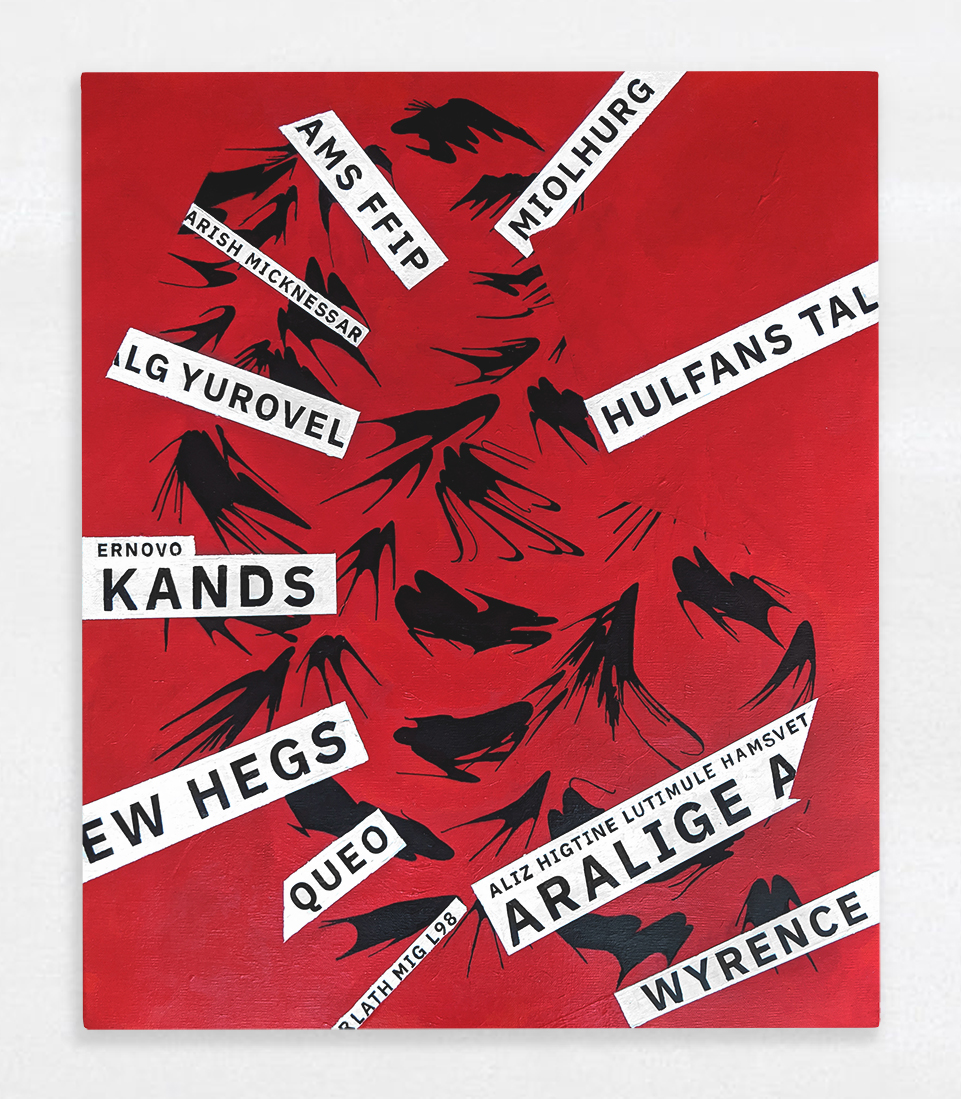 Cats and dogs in the automated warehouse, 2021
Acrylic on canvas
60 x 50 cm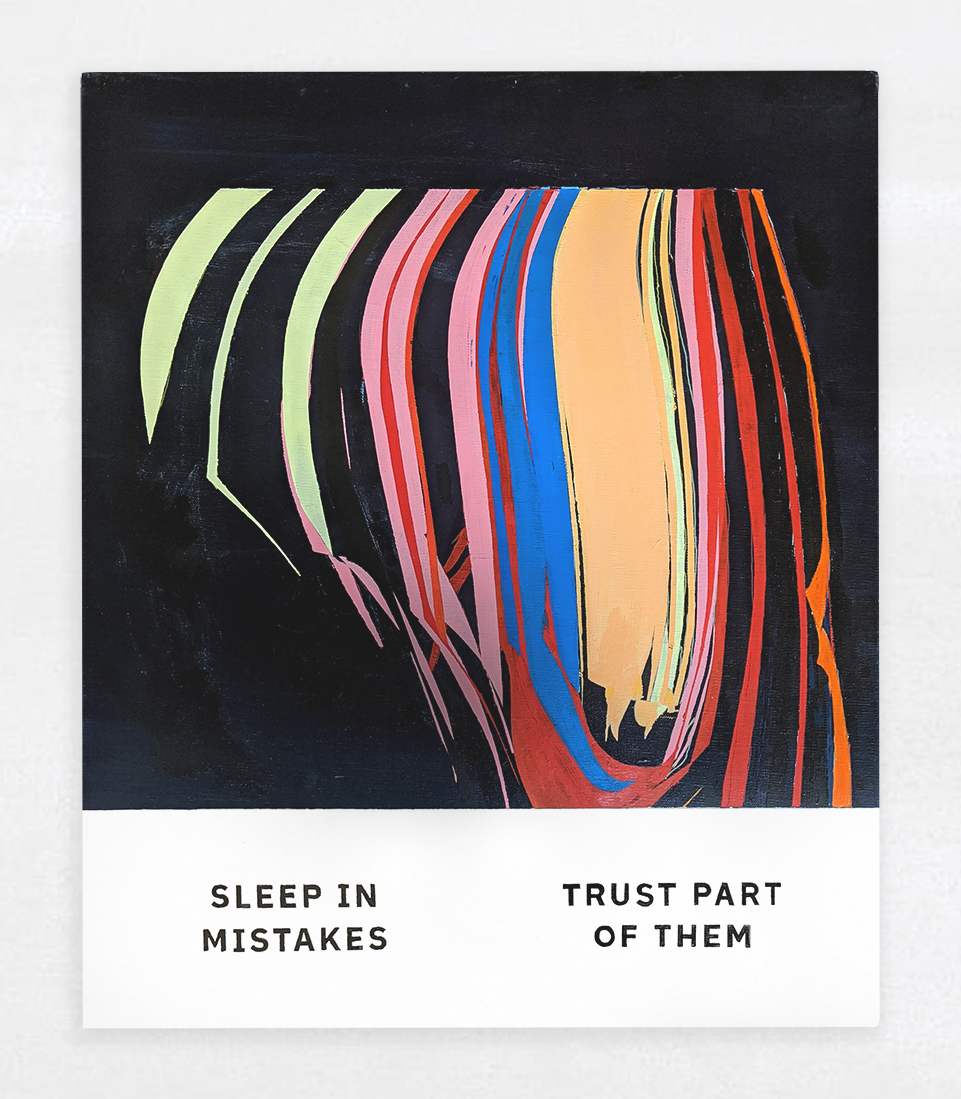 Low-hanging fruits, 2021
Acrylic on canvas
60 x 50 cm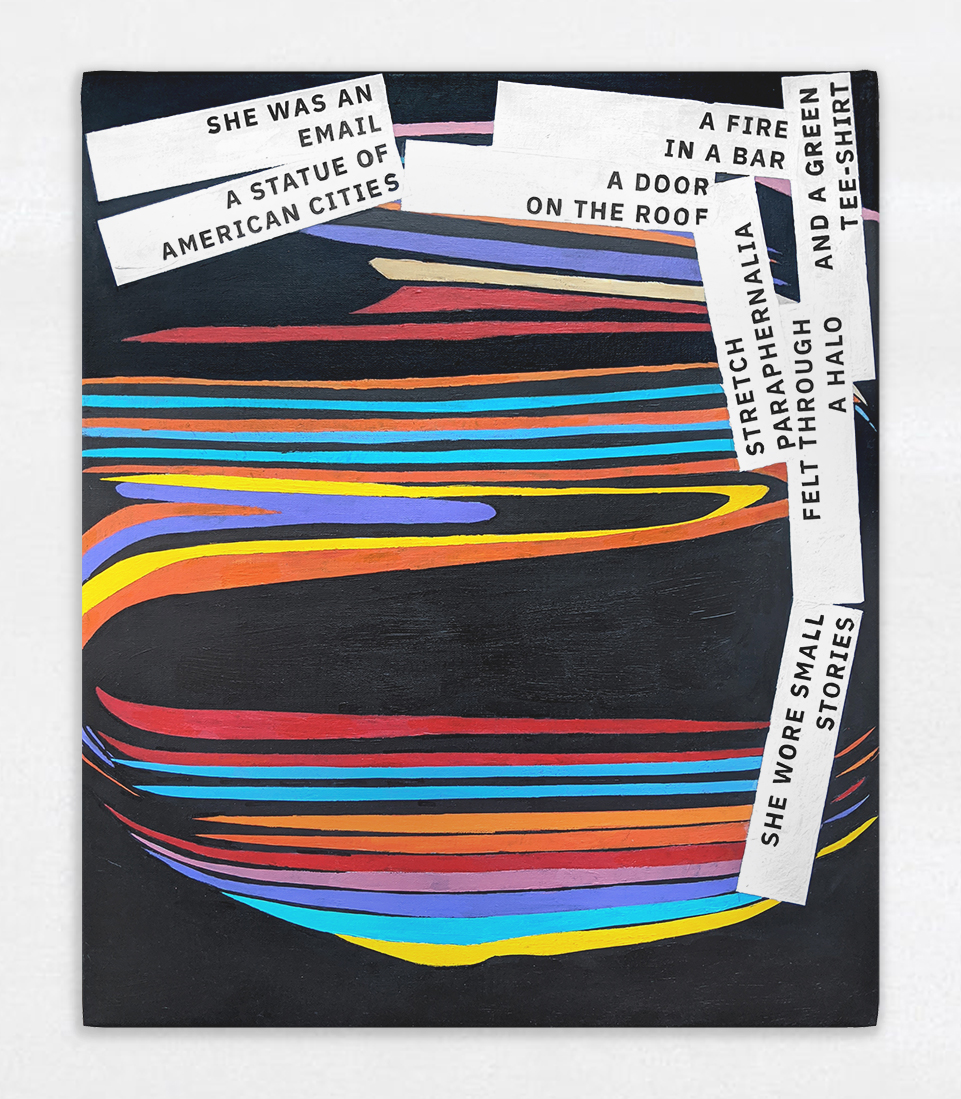 Quantum nude in the short-term rental, 2021
Acrylic on canvas
60 x 50 cm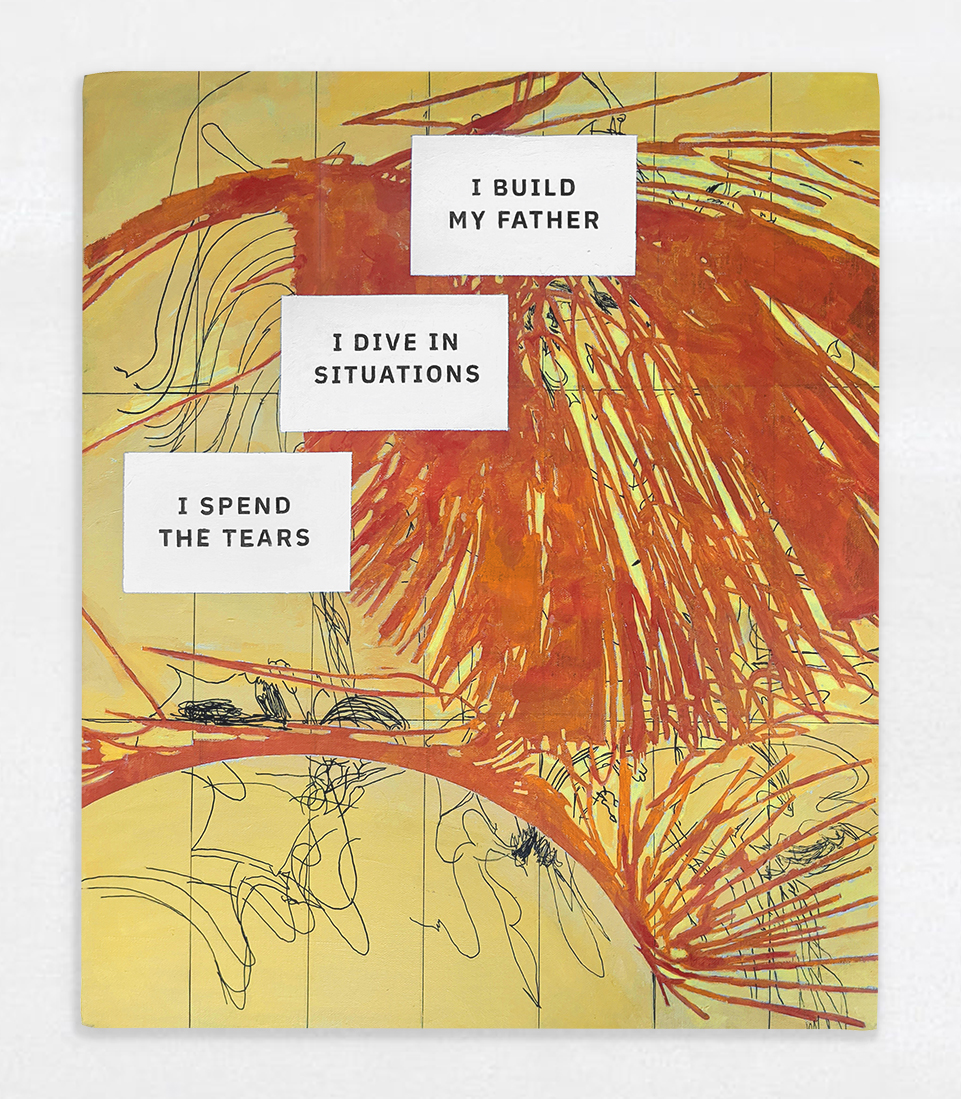 Self-portrait (two truths and a lie), 2021
Acrylic on canvas
60 x 50 cm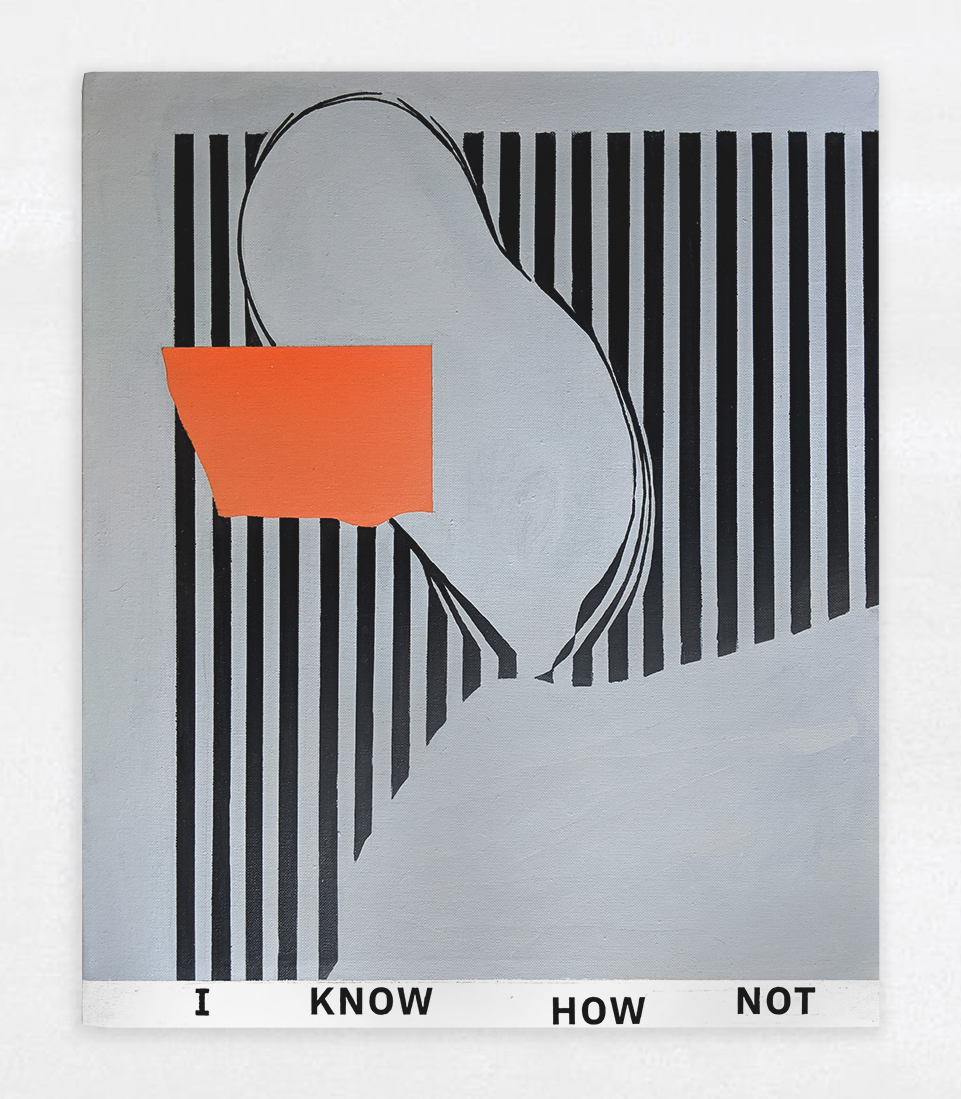 The project manager looking at the sea, 2021
Acrylic on canvas
60 x 50 cm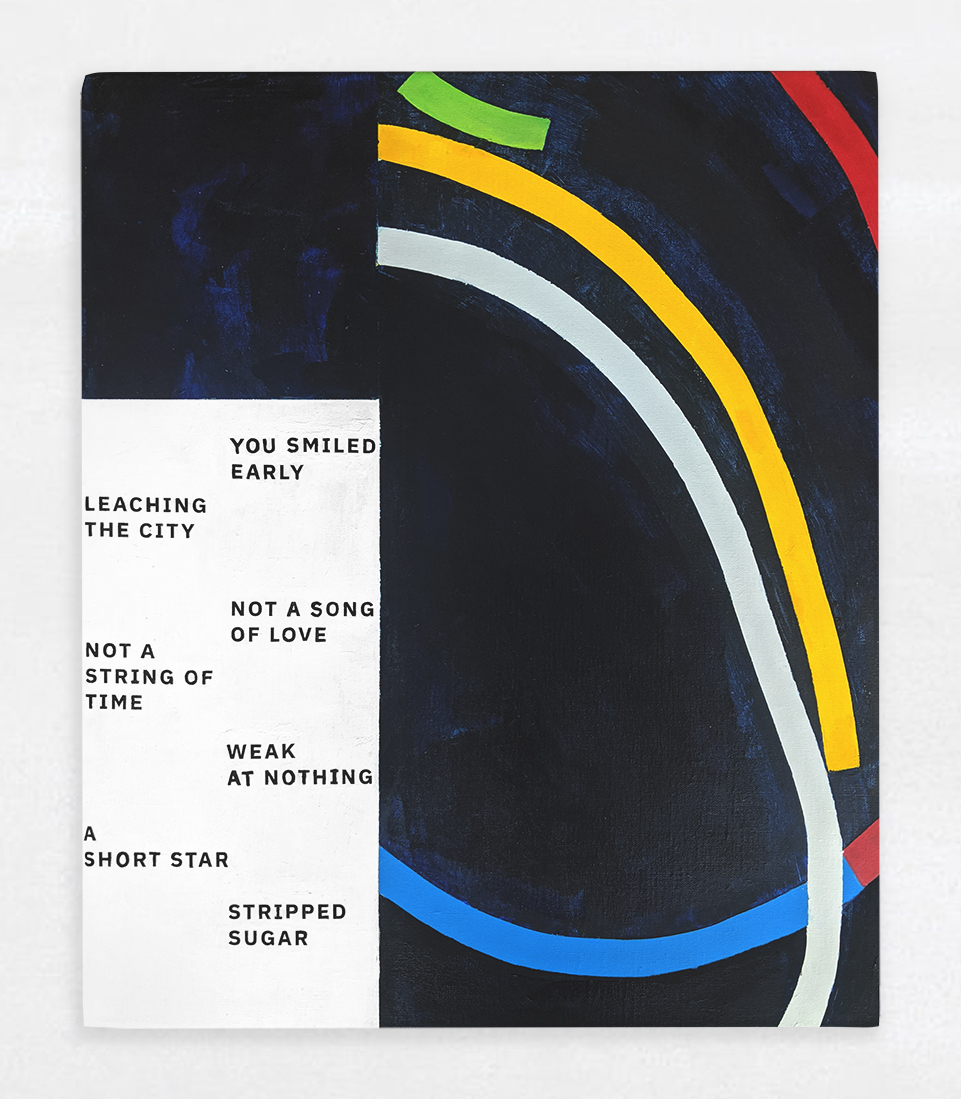 The hope that this found you well, 2021
Acrylic on canvas
60 x 50 cm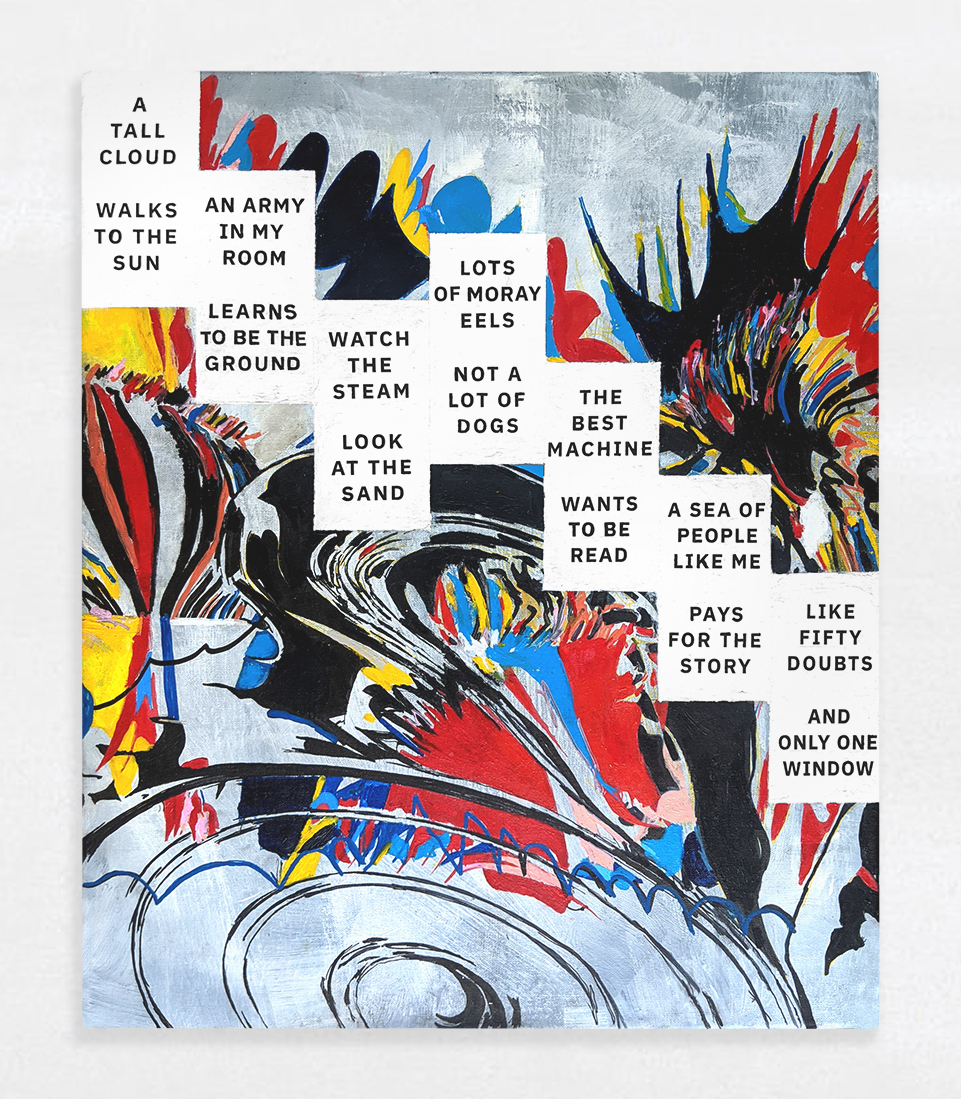 The rain in my inbox, 2021
Acrylic on canvas
60 x 50 cm